LOWRANCE ACTIVETARGET LIVE SONAR TRANSDUCER AND MODULE
Targeting fish is easier with the high-resolution views of fish movements from ActiveTarget Live Sonar
Forward, Down and Scout (Perspective View)
Trolling Motor Mount
Compatable with Lowrance HDS LIVE and Elite FS Multi Function Displays
SKU 10 08 124
Highest Resolution Live Technology
ActiveTarget offers unbeatable clarity and detail from a Live Sonar, removing the guesswork from traditional sonar interpretation. See how and where fish are positioned among the structure and their direction of travel.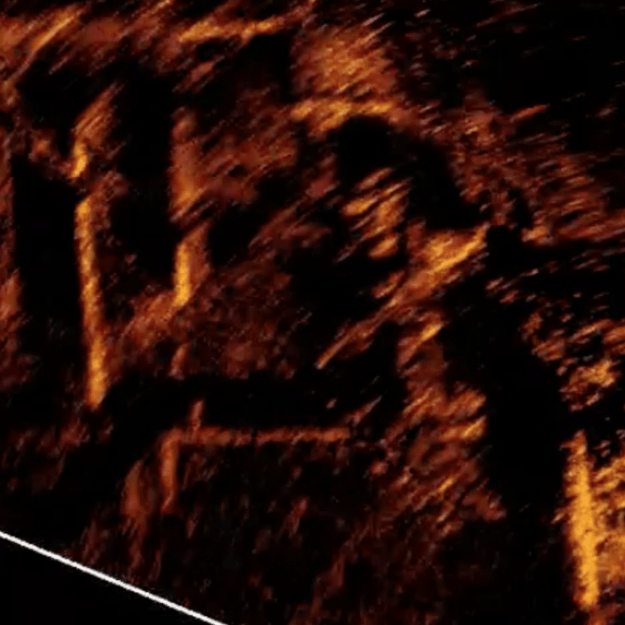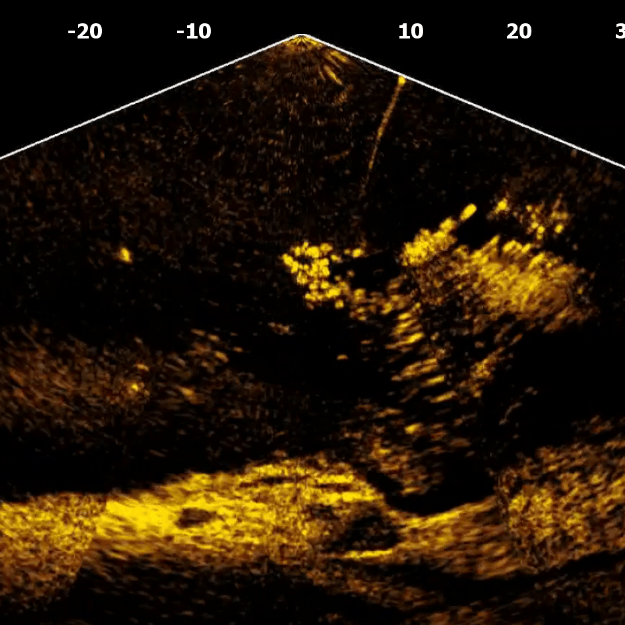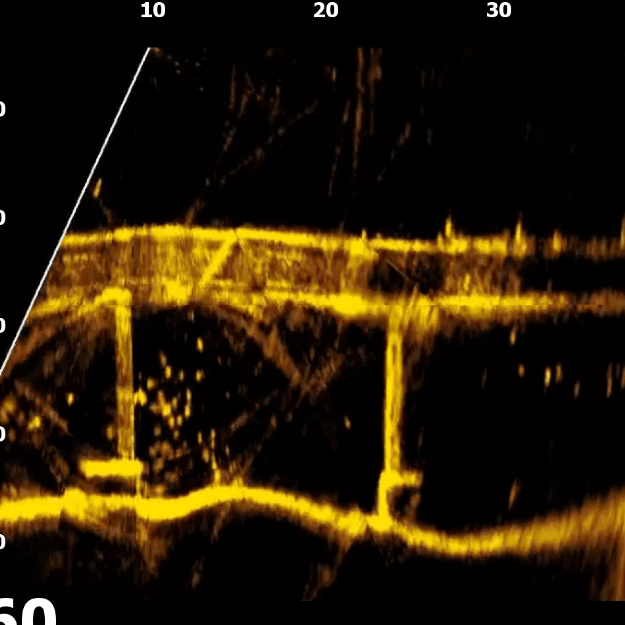 ActiveTarget Multiple Views
Leave little to chance and see around and beneath you boat with Forward, Down and Scout views
Forward View
See structure and fish that are in front of your transducer, so you can perfectly target your next cast.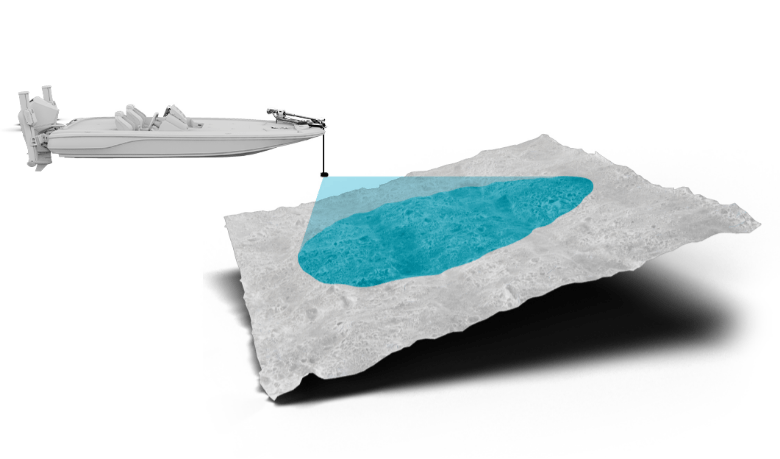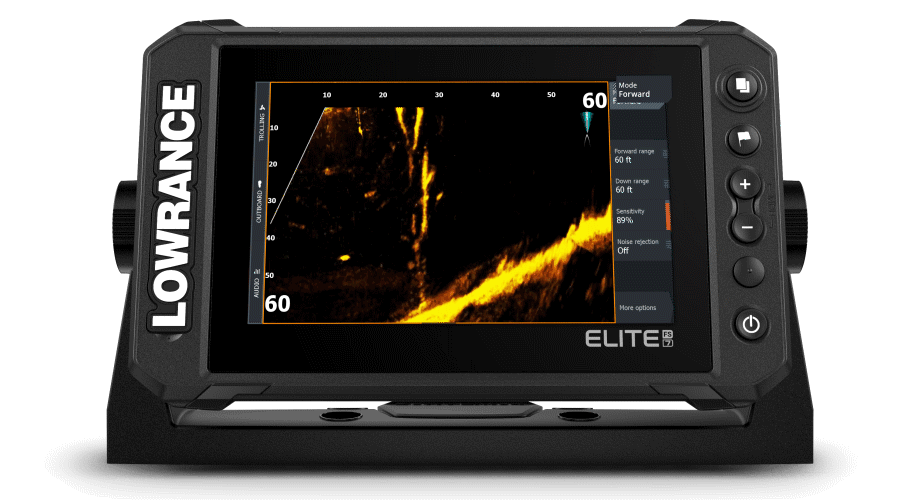 Down View
Know the depth and see live what is directly below your transducer so you can drop your lure right on the fish.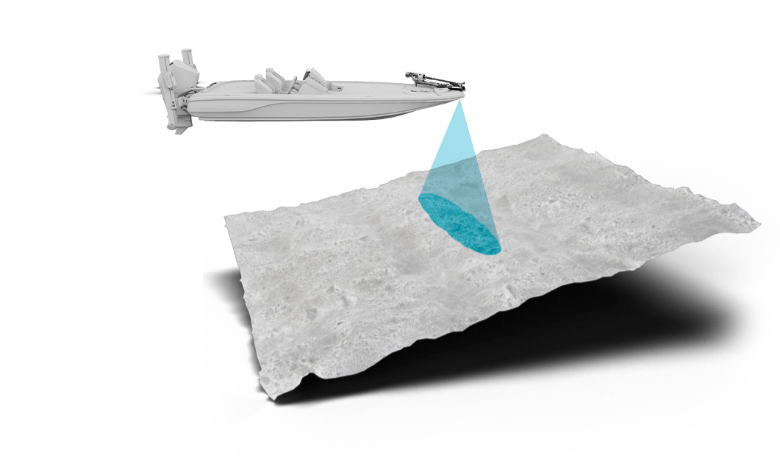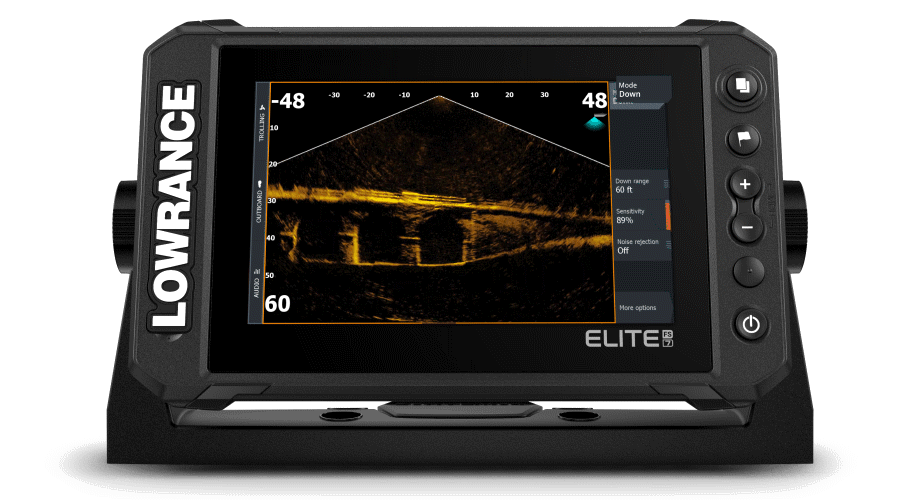 Scout View
See a live wide-view in front of your transducer to quickly see what is around and which direction you should be casting.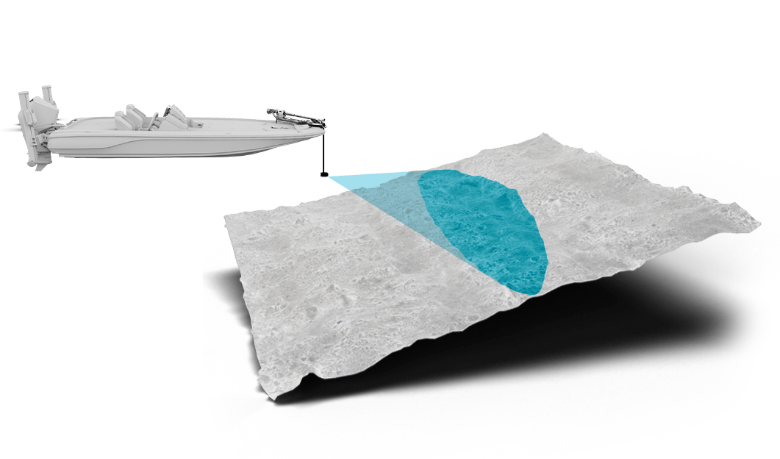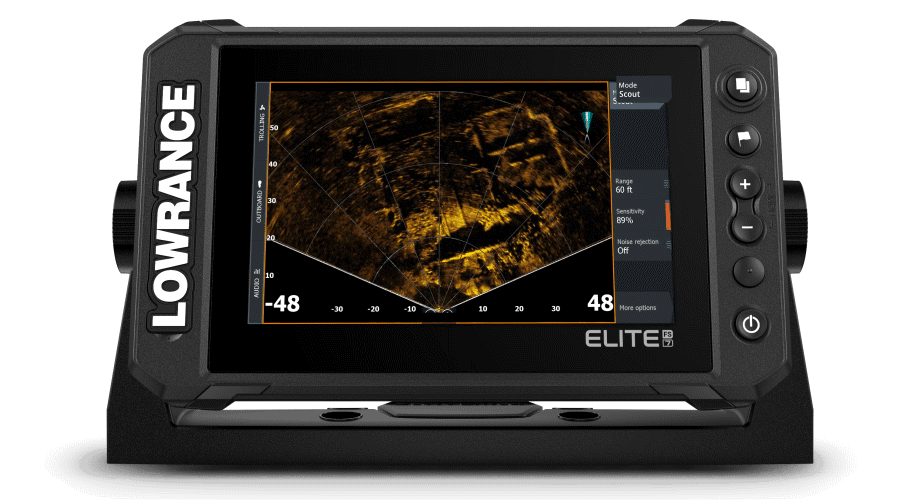 Mounting Options
ActiveTarget Live Sonar includes all trolling Motor Mounts, which include Shaft Mounts for Forward, Down and Scout views, Motor Mount for forward and down and a Motor Mount for Scout view. A Transom Mount is also available as an optional extra.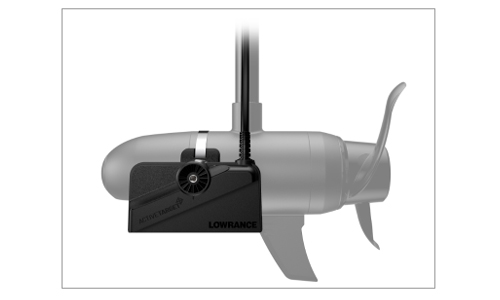 Motor Mount One - Down/Forward view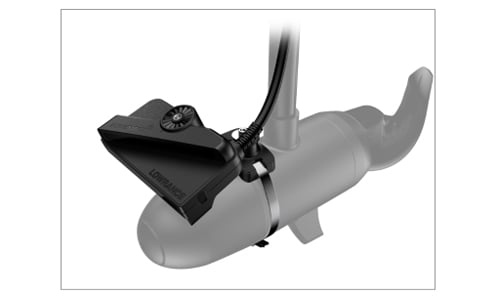 Motor Mount Two - Scout view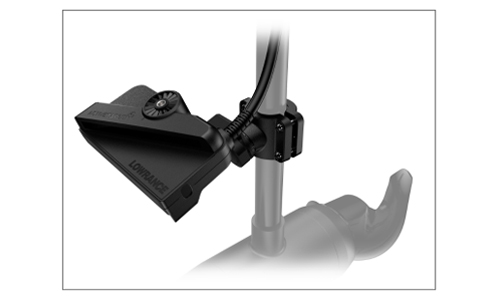 Shaft Mount - Forward, Down, Scout view
Compatible With: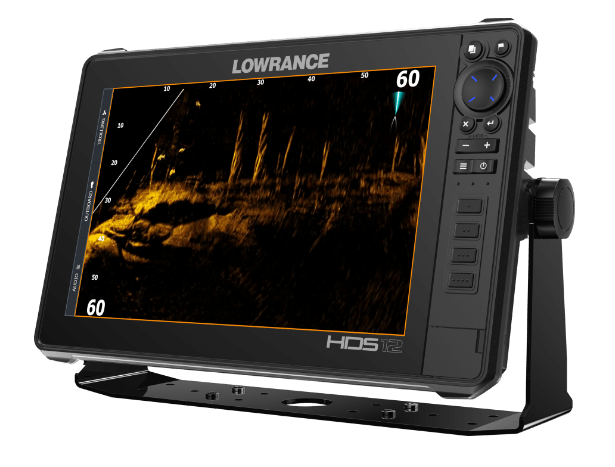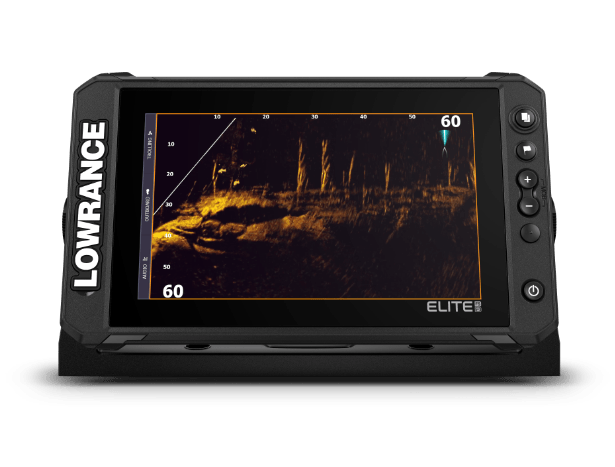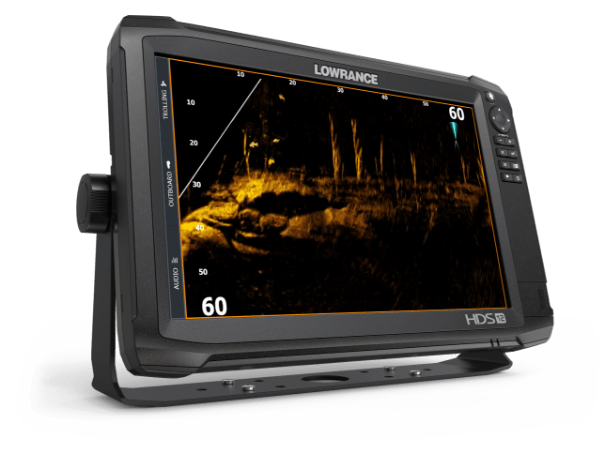 The Ultimate Fishing System, just got even better
Combine New ActiveTarget™ Live Sonar, with your HDS LIVE, Ghost Trolling Motor, Active Imaging™, Engine Integrations and much more… to complete the Ultimate Fishing System.
Targeting fish is easier with the high-resolution views of fish movements from ActiveTarget Live Sonar
Forward, Down and Scout (Perspective View)
Trolling Motor Mount
Compatable with Lowrance HDS LIVE and Lowrance Elite FS Multi Function Displays
SKU 10 08 124
DESCRIPTION
FORWARD VIEW
View the water column 18 degrees side-to side and 135 degrees top to bottom.
Use for seeing fish and structure directly in front of the transducer.
Know the depth of the fish and structure to target your next cast.
DOWN VIEW
View the water column 18 degrees side-to-side and 135 degrees front-to-back
Use for vertical fishing to see what is below the transducer.
Watch your lure and fish movements in real time
Put the lure in front of the fish and watch it strike
SCOUT VIEW
View the water column 135 degrees side-toside and 18 degrees top-to-bottom
Use to scan large areas for fish and structure
Search for schooling fish and know the direction of your next cast
KEY FEATURES
Highest Resolution Live Sonar
Works with HDS Live/Carbon and Elite FS
3 viewing modes in one transducer
ActiveTarget Forward
ActiveTarget Down
ActiveTarget ScoutTM
All trolling motor mounts in the box
Trolling Motor Shaft Mount
    – Forward/Down/ScoutTM
Trolling Motor Side Mount
     – Forward/Down
Trolling Motor Top Mount
WHAT'S IN THE BOX
1. ActiveTarget Module
2. ActiveTarget Transducer w/ 25ft Cable
3. Shaft Mounting Hardware (Forward/Down/Scout)
4. Motor Mount (Forward/Down)
5. Motor Mount (Scout)
6. 15ft. Ethernet Network Cable
7. 4-pin Power Cable
Specifications
Warranty Period: 1 Year 

Power Consumption max: 1.5A @ 13.8VDC

Power Consumption typical: 1.5A @ 13.8VDC

Supply Voltage: 10.8 VDC - 31.2 VDC

Shock Vibration: 100,000 cycles of 20 G

Storage Temperature Range: -22°F to 158°F (-30°C to 70°C )

Recommended Fuse Rating: 3A

Operating Temperature Range: 5°F to 131°F (-15°C to 55°C )

Humidity: 60°C, 95% relative humidity (RH) for 18 hours

Interface: Ethernet to:HDS LiveHDS CarbonElite FS

Waterproof rating: IP67

Weight: Module:4.12 lbs (1.86 kg)Transducer:2.67 lbs (1.21 kg)

Dimensions W x H x D

Module: 8.63" (219.3mm) x 7.56" (192.1mm) x 2.86" (72.9mm)
Transducer: 5.90" (149.8mm) x 3.24" (82.4mm) x 2.28" (58.0mm)

Mounting Type: Module:Surface

MountTransducer:Bracket Mount

Ethernet Port: Yes
Perfect to Pair with the ALL NEW LOWRANCE ELITE FS Fishing System